Join us for Oysters & Allagash on Thursday, October 25th from 5pm – 7pm at Woodford F&B.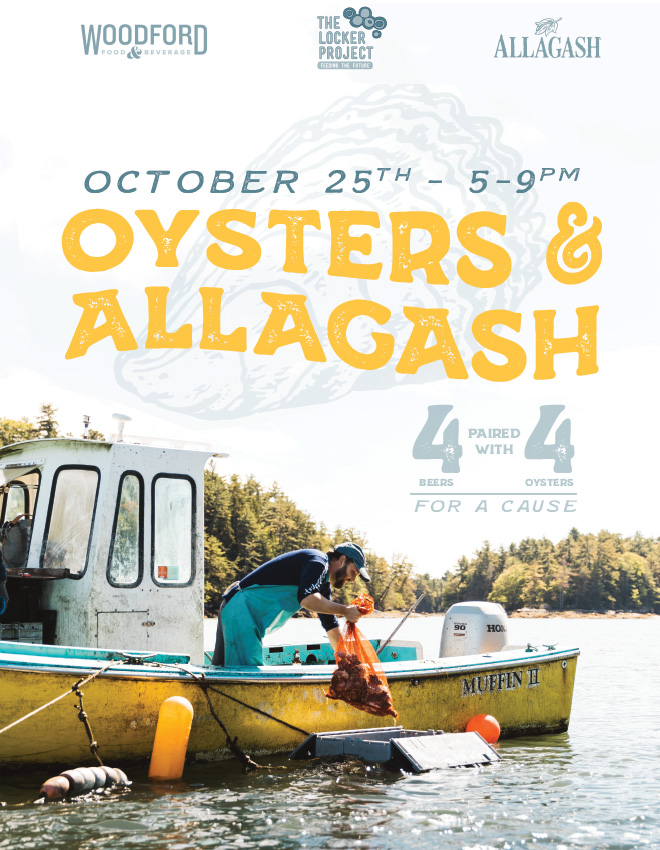 Four beers paired with four oysters, all to benefit the Locker Project!
Allagash Brewing Company and Woodford F&B are partnering once again to support the Locker Project. We can't thank them enough!
We hope to see you there!